Creative Arts holds day-long theatre carnival for children Dramebaazi 2
Kolkata, May 2 (IBNS): Dramebaazi Season 2, Children's Theatre Carnival, was a unique day-long event organised by The Creative Arts ( TCA) in association with The Indian Council for Cutural Relations ( ICCR) at the ICCR complex last week.
Curated by theatre personalities Ramanjit Kaur and Baisali Chatterjee Dutt, it was a multi-arts workshop oriented carnival.
"Our objective of starting this Carnival was to give children the opportunity to learn from master artistes. Moreover, we wanted to create a common platform for all organisations with or for children, to showcase their work" stated the curators.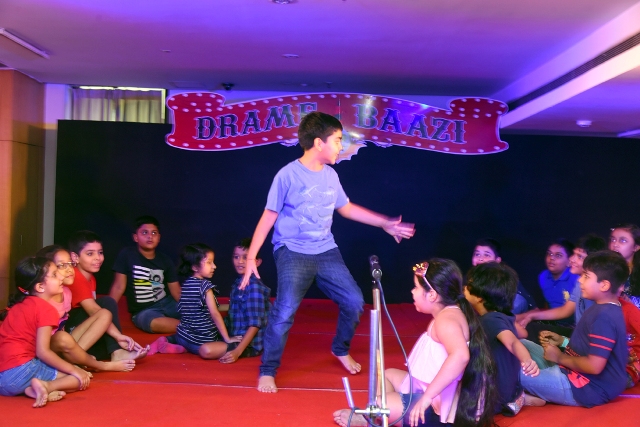 The carnival saw representation of about a dozen schools from Kolkata and a participation of more than 800 children.
The venue wore a carnival look with eye-catching décor and display. There were numerous stalls offering a variety of food items and interesting products for children, while the galleries, seminar rooms and the foyer throbbed with workshop activities.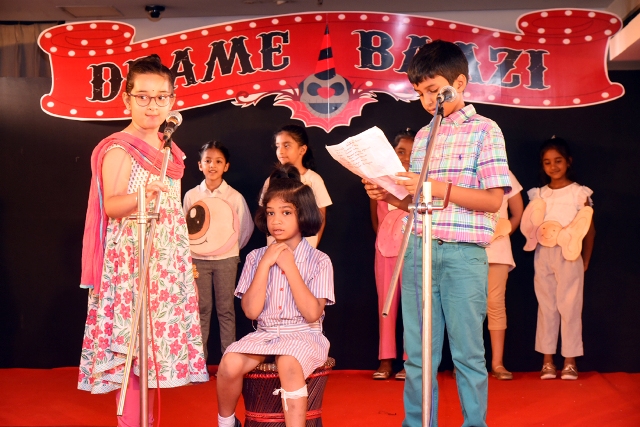 The performances included Rhythmosaic's dance performance, TCA Juniors poetry performance, 'Our Footprints on the Future' by children from Calcutta School of Music directed by Shuktara Lal, TCA Kids choral recitation, Spoken Words by UnErase Poetry from Mumbai ( Simar Singh and Ramneek Singh ), TCA Kids presented RAP, Acapella and Beat Boxing, Rhythmic Drums by Pt. Tanmoy Bose and his students, TCA Kids patachitra storytelling, Love Thyself by Street Illusionist Imagno, Love Thyself featuring Filipino martial arts, Mime by TCA Kids, Little Readers Nook-The Day Ria's Senses Quit, students of Master Ajith and Soma Giri of Maruthi Kallari, Kerala presented Kalaripayattu and Chhau, Doodle Room's students presented Ballet and Kathak Dance, Sapphire Creations - Contemporary Dance, Malabika and group's skit 'Big Bubble' and Unerase Poetry, Mumbai by Simar Singh and Ramneek Singh.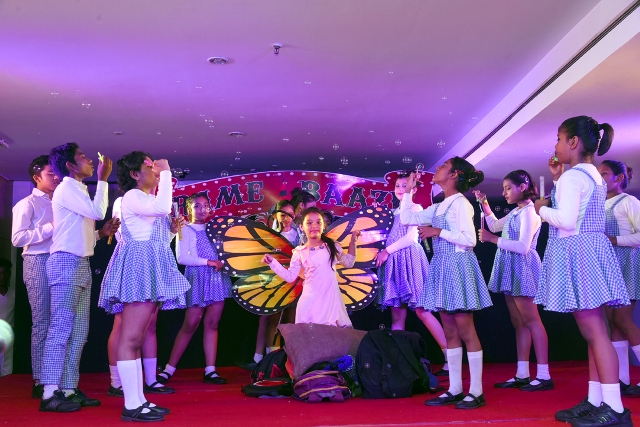 Ramanjit Kaur and Baisali Chatterjee Dutt said: "This is our love song to children of the City of Joy – for one full day, we want to give them a glimpse of another world – a world of unlimited creativity".