Poila Boithak celebrates Bengali New Year with a musical soiree
Kolkata, Apr 30 (IBNS): Poila Boithak, a unique initiative by 93.5 RED FM to celebrate the beginning of Bengali year, was held on Saturday as people of Kolkata assembled to enjoy the 'Spirit of Bangaliana' with music, comedy and food.
An evening dedicated to amalgamation of fusion and popular music with headlining performances from – Pt. Subhen Chatterjee, Jojo (Mou Mukherjee), Sri Krishna Das Baul, Dipannita, 'Sourendra – Soumyajit' and 'Somlata and The Aces', came to end with much pomp and galore.
Poila Boithak started with some mood-lifting comedy by Suranjit and then one-by -one each musician created the magical ambience with their soulful tunes. While Bandish Fusion took everyone to another realm with their improvised compositions influenced by sufi/folk songs, 'Sourendro and Soumyojit' presented their distinctive soundscape which reflected an amalgamation of contemporary and classical music.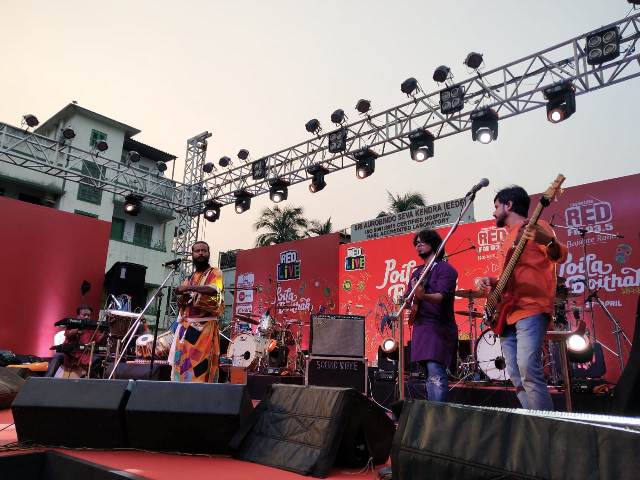 Commenting on the event Nisha Narayanan, COO RED FM said, "At RED FM, we believe in celebrating every festival to the fullest and we know how special Bengali new year i.e. Poila Boishak is to every Bengali. We ensure that we share the same joy and love with our listeners through our IPs.
Poila Boithak is one such event where creativity meets connectivity! An evening filled with foot-tapping music, scrumptious food and comic acts, is all one needs to enjoy with friends and family during the weekend! Let the happiness of this brand-new year linger on every day!"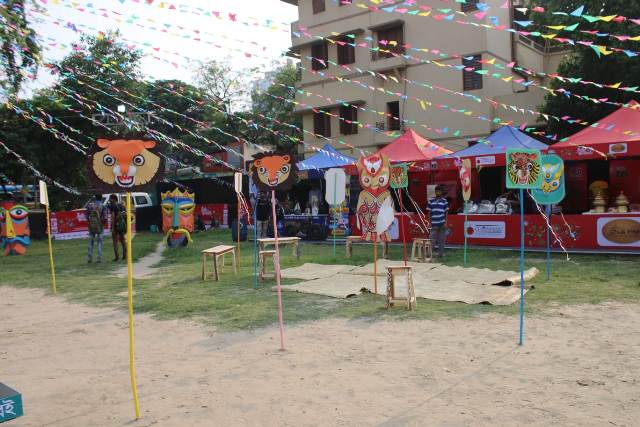 Stating on the association, singer Somlata Acharya said, "It is indeed a wonderful platform to bring the best musicians of Kolkata together and spread this festive joy with everyone. I am glad that I could be part of it with my band 'Somlata And The Aces'. RED FM truly celebrated the 'Spirit of Bangaliana' in every sense."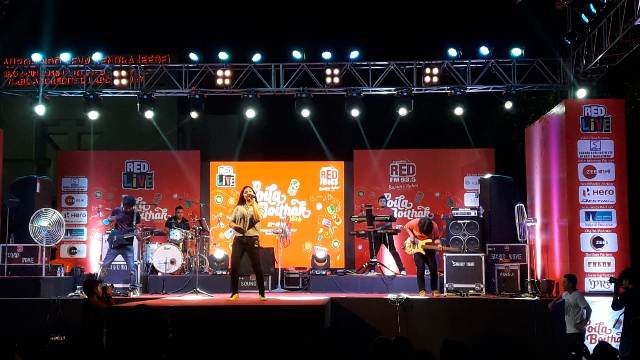 'Somlata and The Aces' made sure that the crowd get to dance and groove to her popular filmy tunes. She also performed her exclusive thumri/dadra inspired tracks surprising everyone.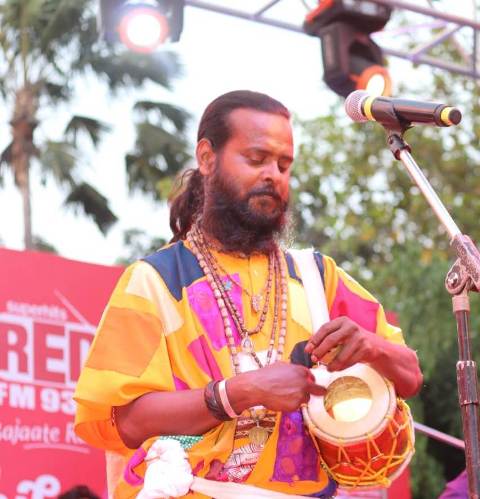 Commenting on his performance at Poila Boithak, Pt. Subhen Chatterjee stated, "I am honoured to be a part of such an association where the contemporary iconic city musicians and vocalists connected with an enthusiastic audience. It has been an enthralling experience for my BANDISH FUSION as well"
Along with some fabulous music Poila Boithak delivered myriad of grub stations and food trucks to tantalize taste-buds that saw 6000-7000 footfalls within six hours.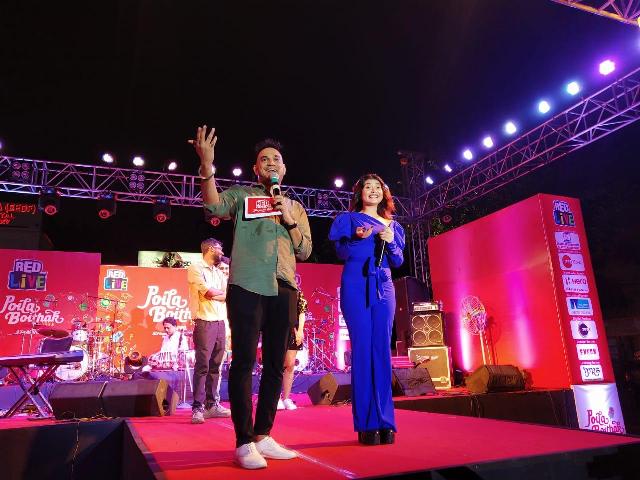 A variety of food stalls were present to serve the best cuisines -Felu Modak, Nalin Chandra Das, Chai Break,Wow Momo,Ilish, Solo Ana Bangali, Oudh 1590,Chowman ,Mach magic and Saptapadi.