Centre Stage Creations presents 4th edition of Sabhagar Theatre Festival
Kolkata, Apr 1 (IBNS): Centre Stage Creations, Sanskriti Sagar presented its fourth edition of 'Sabhagar Theatre Festival 2019' from Mar 22-24 at G.D. Birla Sabhagar here.
Three different plays showcased at the festival were 'Raavan Ki Ramayan', 'Ballygunge 1990' and 'Titli Ki Maut'.
On the first day of the festival, the viewers were shown play 'Raavan Ki Ramayan' which is written and directed by the very popular and famous director Atul Satya Koushik and production house of the Films and Theatre Society.
The play starred well known famous names like Puneet Issar, Nishtha Paliwal Tomar, Gaurav Jakhu, Tarun Dang and Latika Jain. Puneet Issar, who played the iconic character of Duryodhana in the popular TV series Mahabharat. In Raavan Ki Ramayan, the actor has reprised the lead role of Raavan.
On the second day of the festival, 'Ballygunge 1990 - (Love is an endless mystery)' was showcased. Atul Satya Koushik was the director of the play. The play starred well known names like Annup Sonii, Nishtha Paliwal Tomar and Kunal Kaushik.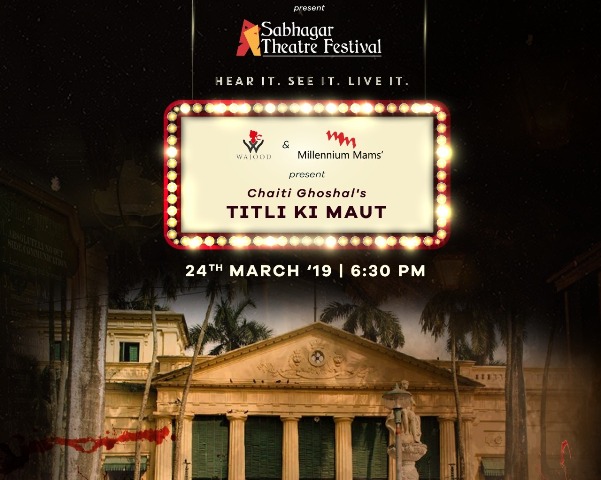 Famous Film, TV and Theatre actors Annup Sonii and Nishtha Paliwal Tomar took the audience through this episode of the thriller. The production bears the stamp of a
typical Atul Satya Koushik production i.e. lavish sets, costumes, music and a spectacular wholesome experience for the audience. This play was a co-production of The Films and Theatre Society and Land of Culture.
On the last day of the festival, 'Titli Ki Maut' was showcased. This was directed by famous Tollywood actor Chaiti Ghoshal.