UCMAS Delhi showcases it's success story through their marvellous students
New Delhi, May 11 (IBNS): The New Delhi branch of UCMAS had organized its 14th State Level Competition on Apr 28.
The competition had a total footfall of around 2000 children. The students solved 200 mathematical questions in 8 minutes.
Following the event, the institution, UCMAS Delhi had planned to gratify the winners of the competition and its chief guests and guest of honors on 5th May, 2019 at Shah Auditorium, Civil Lines. The event witnessed the best superminds in the kids category present in the country.
The children delivered their small snippets, tips and tricks of how they did it, inspiring all the other children in the country.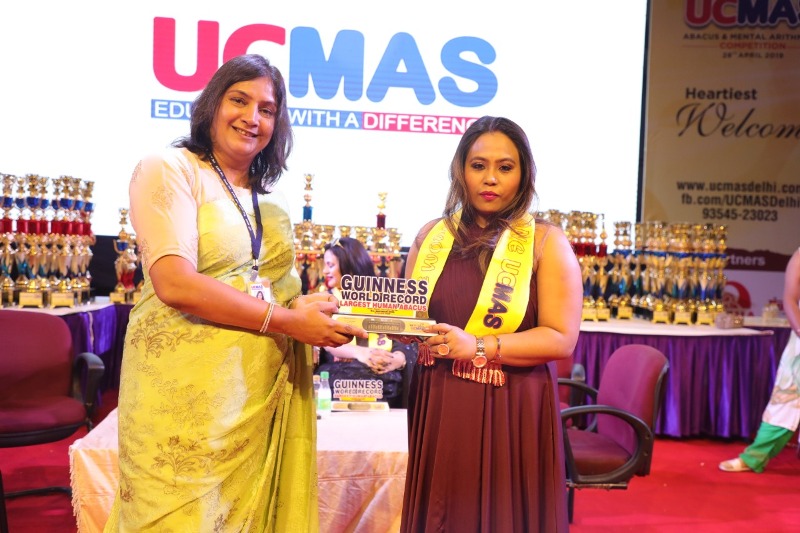 The moment itself wasvery motivating as it defined how much a small mind can do if proper guidance and training is provided to them.
This huge event reached to another level when the esteemed guests themselves gratified the little maths magiciansand contributed their their valuable time and effort in the prize distribution ceremony of the winners :Nysa Rajput (Advance & Master Module Champion of Champions and the winner of LohiaAutomibiles e-scooty) student of PriyanshiNavlani, AyushYadav (Construction Module Champion) student of Kanchan&Nupur (Foundation Module Champion) student of KalpanaSharma.
On the 5th of May, 2019, UCMAS organized gratification ceremony where a lot of reputed dignitaries attended the event.
The dignitaries that honored the event with their presence were:
Sonam Chopra, Creative Director, Punjab Kesari, Dr. SharadKohli, Economist, Founder, Chairman, KCC Group, Ashu Gaur, Founder, Director, Principal, Consultant, AspkomEixil, Mandakini Bora, Bollywood Singer, Shruti Dwivedi, India's Leading Astrologer, RajniKalra, Director, DLK Publication Pvt. Ltd., Rosy Ahluwalia, Celebrity Fashion Designer, SavitaJhingan, Head of Operations, MH One and VSK Sood, President, Top Rankers Management Club.
UCMAS, an institute which aims to provide quality education with the help of Abacus.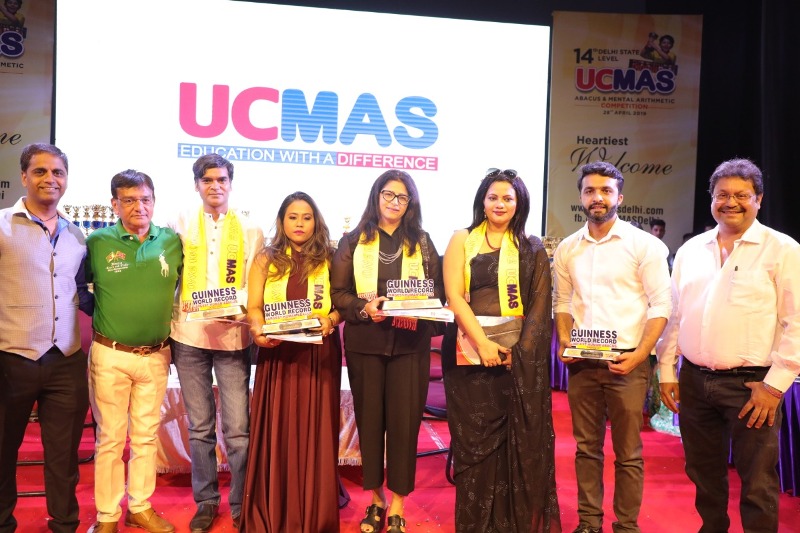 The organization teaches children in various ways with which they can easily solve complicated mathematical queries in seconds. This helps in boosting their IQ levels and spike up their calculation speed.
UCMAS has its presence all across the globe, one of which is in New Delhi.