West Bengal university launches job search portal to act as interface between students and companies
Kolkata, Jul 6 (IBNS): A student-friendly move from Maulana Abul Kalam Azad University Of Technology (MAKAUT) is expected to ease the process of job hunting for those passing out from the institute.
The institute has launched -- makautplacement.com -- a portal that will serve as an integrated interactive interface between the industry and the academic world.
The database will consist of the academic qualifications and experience of students passing out from from 196 affiliated colleges under MAKAUT and are ready to enter the job market.
This portal will also enable companies to post placement or internship opportunities, so that students can also approach the companies.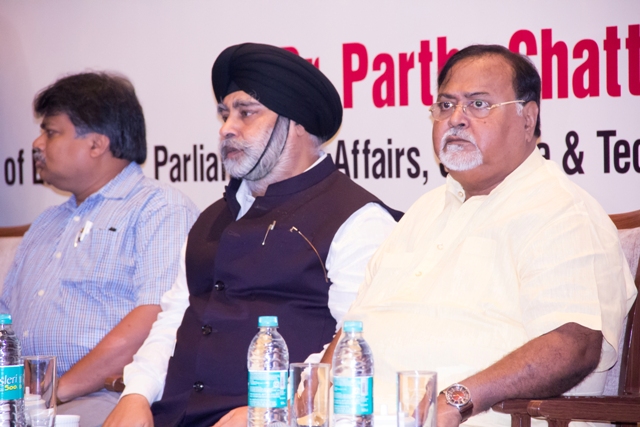 The portal was recently launched in Kolkata by the state's Education Minister Partha Chatterjee in the presence of Prof .Saikat Mitra, Vice Chancellor, MAKAUT and Pradip Chopra, Chairman, iLEAD.
The minister appreciated the university's effort and said that he hoped that students will benefit from the placement portal.
Professor Maitra said, "We are keen to showcase our talented students to the national and international job market through this portal.The resume of the students will be extensively visible to potential employers. Our academic curriculum has gone through an immense transformation. With the integration of MOOCS and emphasis on industrial training programmes, we are committed to improve the quality of our students effectively."
The portal is being developed by the iLead web team.
Pradip Chopra, Chairman, iLEAD said, "Our objective is to create a database of all employable students seeking their choice of employment."
Companies can search for students on the portal based on the students' key skills, location, subject, college etc., and then call them for an interview directly or though the placement cells in the colleges.
Companies can sign up with their details on the website. Their registration will also be approved by MAKAUT.
MAKAUT recently organised a day-long workshop titled 'Success Stories of Unknown Indians' at their Haringhata Campus.
MAKAUT was earlier known as West Bengal University of Technology (WBUT).

(Reporting by Avirupa Das)