Music for Peace
Stairway To Nirvana: Composer Samir Bodhi 's debut album stands for peace through music
Kolkata/IBNS: Kolkata-born scientist Samir Chatterjee, now a resident of southern California, has also proved his mettle in the world of music.
His debut new age album 'Stairway to Nirvana', under his new artist name Samir Bodhi, stands for peace through music, fusing Eastern (Indian) classical music and instruments with modern Western music.
A tenured professor, Samir Bodhi's multi-faceted life and career reflects the classic immigrant experience of thriving in the pursuit of his creative and academic dreams.
Samir Chatterjee applied his virtuosic talents as a guitarist, composer, producer and recording engineer to a multitude of projects involving legendary Indian musicians, including several for his wife, Madhumita Chatterjee, a well-known Bollywood singer.
Chatterjee's sorrow and concern for his adopted home country inspired him to reach out to some of the top India-based musicians and collaborators to realize his vision for Stairway to Nirvana.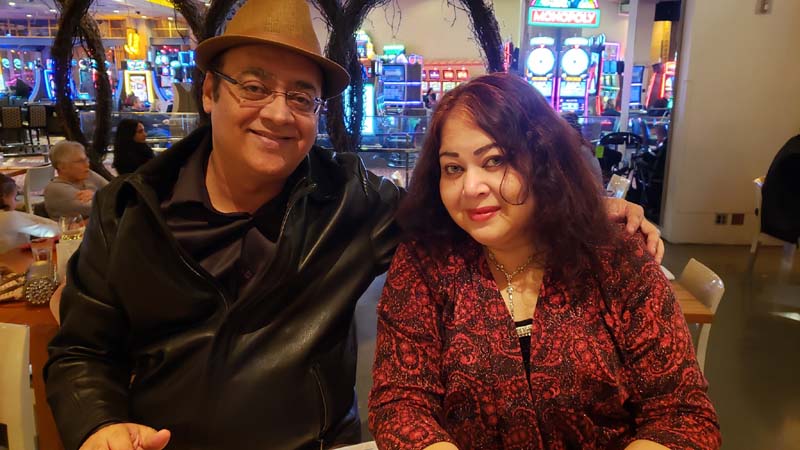 The album was recorded with live musicians at Vibrations Studio in Kolkata by Goutam Basu.
The flute part was recorded in Mumbai played by versatile Rakesh Chaurasia.
The entire album was mixed by Biswadeep Chatterjee in Mumbai and mastered by John Polito in Los Angeles.
All tracks were arranged by Sanjoy Das (aka Bapi).
The title and vibe of each track on Stairway to Nirvana reflects an aspect of what Samir Bodhi and his ensemble believe the world needs to work through -- Tranquility, the chant OM, Harmony, and Peace -- during these troubled times to ultimately achieve Nirvana.
Each track is unique in its essence.
"Peace" is a hypnotic and lyrical, folk rock flavored tune that begins with a synth generated droning sound and showcases the sultry, emotional vocals of Madhumita Chatterjee singing lyrics by Dutta that translate to a call for the world to come together.

The "Nirvana," a mystical piece by Sanjoy Das that starts by blending soothing atmospheres, a mournful cry from the sarangi and an exotic groove behind the echoes of sarangi and a weeping electric guitar.
According to Chatterjee, "It covers this whole feeling of going through the stages of life, from mournful to joyful, and eventually reaching enlightenment."
The album has a string of successes to its credit.
The new album topped the charts on Amazon's New Age New Release list for several weeks; debuted at number 4 this month on the Zone Music Reporter's Global Airplay charts; was nominated for Hollywood Music and Media Awards (HMMA) and found its way to SiriusXM's Spa channel as well as curated playlists and traditional radio stations across the world.