Music
Mystic music festival Ruhaniyat returns on digital platform, hybrid format for Mumbai event
New Delhi/IBNS: India's leading mystic music festival, Ruhaniyat is back in a new avatar, with physical concert at Mumbai and digital presentations at other places.
Over the years, Ruhaniyat festival has been crisscrossing history, geography and musical streams and creating musical bridges of universal brotherhood, love, harmony, peace & joy.
According to the organisers, Banyan Tree, despite the difficult times, Ruhaniyat will be held in all the eight cities, in collaboration with their national partners Tata Consultancy Services.
In each city, every digital version will be specially curated Ruhaniyat concert.
Each will be a combination of freshly shot performances as well as some exceptional performances from the Ruhaniyat archives, keeping in mind the taste of each city and acts which they might have missed out over the years, the organisers said.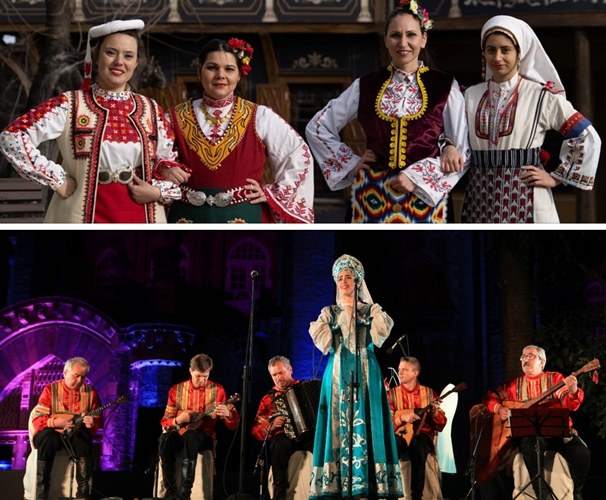 Digital Ruhaniyat concert started from Kolkata with an artist line up including Lal Vakh & Sufi Kalam by Abdul Rashid Hafiz & Group (Kashmir),When Hearts Connect by Nandesh Umap with Group (Maharashtra), Balalaika Ensemble (Russia), Polyphony Songs – Vaya Quartet (Bulgaria), Qawwali – Warsi Brothers & Group, etc.
After Kolkata, Ruhaniyat concerts will be held in Delhi (March 7) featuring Parvathy Baul (West Bengal), Sawan Khan & group (Rajasthan) and so on; Ahmedabad (March 13), Bengaluru (March 14), Chennai, Hyderabad and Pune.
In Mumbai Ruhaniyat will be presented in hybrid format (virtual and limited live audience).
Said Parvathy Baul, "It's an immense pleasure to be a part of such a grand musical celebration Ruhaniyat. It's going global now. It deals with a great range of various genres of music and artists."