Image Credit: Mohan Krishnan Facebook Page
Pregnant elephant dies after locals feed her cracker-laden pineapple
Thiruvananthapuram/IBNS: In a brutal instance of animal abuse, a pregnant elephant in Kerala died after she ate a pineapple full of firecrackers offered to her by some locals.
Disturbing visuals showed the elephant dying slowly while standing in water in northern Kerala's Malappuram district.
The wild elephant had left the forest and traversed into a nearby village in search of food.
As she walked down the streets, she was offered the pineapple full of crackers by locals.
"She trusted everyone. When the pineapple she ate exploded, she must have been shocked not thinking about herself, but about the child she was going to give birth to in 18 to 20 months," forest officer Mohan Krishnan, who was part of the Rapid Response Team to rescue the elephant, wrote in an emotional note on Facebook.
The cracker reportedly exploded inside her mouth causing grave injury inside and to the tongue.
Following this, the elephant reportedly walked around the town in pain and hunger. However, she was unable to eat anything.
"She didn't harm a single human being even when she ran in searing pain in the streets of the village. She didn't crush a single home. This is why I said, she is full of goodness," Krishnan wrote.
The elephant eventually walked up to the Velliyar River and stood there. It was then photos were taken of her gradual death there.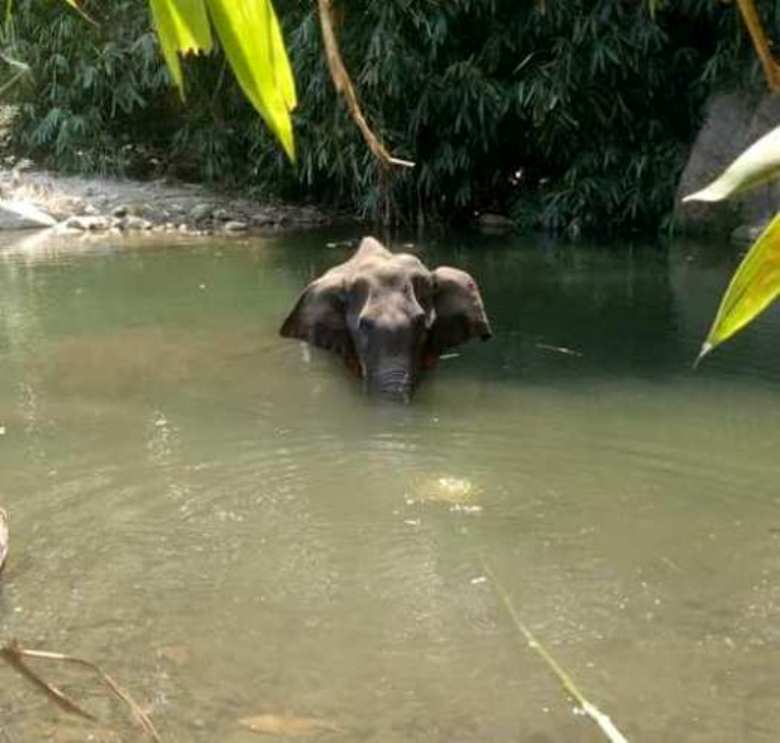 Despite hours of attempts by the forest officials to rescue the elephant, she died at 4 pm on May 27, standing in water.
The elephant was taken back inside the forest in a truck and was cremated there.