Namibian Cheetahs
Image Cr: High of Commission of India in Windhoek
Eight Namibian cheetahs to be ferried to India on Sept 17
Windhoek/IBNS: Eight Namibian cheetahs will be ferried to India in the Boeing 747-400 flight after which they will be released by PM Narendra Modi at Madhya Pradesh's Kuno National Park on Sept.17.
The jet has already landed in the Namibian capital city Windhoek to bring eight of the fastest animals, three males & five females, to India as part of Project Cheetah, world's first inter-continental large wild carnivore translocation project.
The aircraft has been adorned with the painting of the wild cat to signify the value of such an initiative.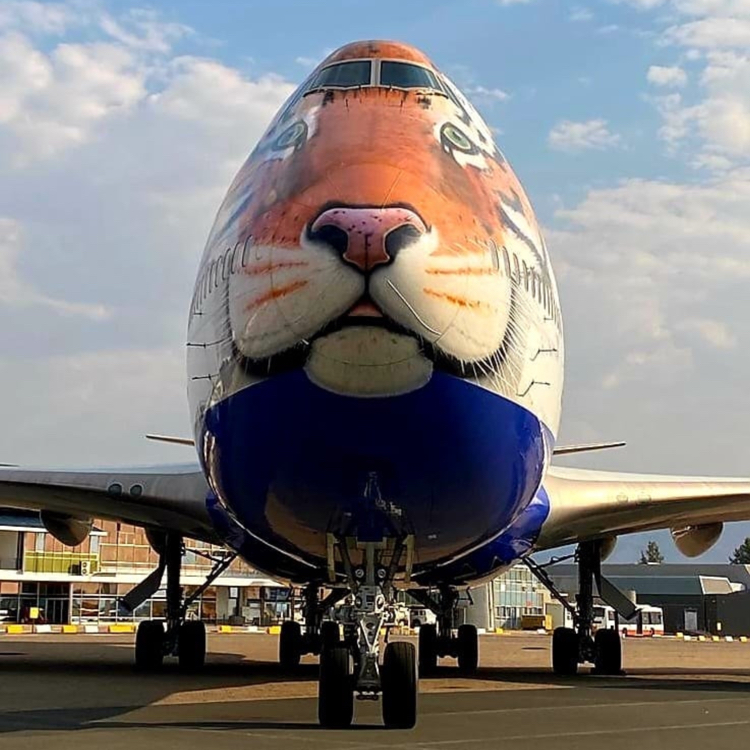 The High Commission of India in Windhoek tweeted, "A special bird touches down in the Land of the Brave to carry goodwill ambassadors to the Land of the Tiger."
Coming to the preparations for such a translocation mission, the flight has installed cages in its main cabin and vets have been given no bar access to the India-bound African cheetahs.
On Saturday morning, the mission is supposed to reach Jaipur from where the cheetahs will be travelling in a helicopter towards Kuno National Park, MP.
The animals will be placed under a month-long quarantine, and then released within a six square-kilometre secured facility, as per media reports.
Asiatic Cheetahs were declared extinct in 1952 in India.