Cheetah
Image Credits: Pixabay
India inks MoU with Namibia to bring Cheetahs back after 70 years of extinction
​New Delhi: Seventy years after cheetahs went extinct in India, the wild cats are set to roam the country's forests once again, starting with Kuno National Park in Madhya Pradesh.
The Modi government Wednesday signed a pact with Namibia to initially bring eight Cheetahs to India.
The memorandum of understanding (MoU) was signed between Union Environment Minister Bhupender Yadav and Namibia Deputy Prime Minister and Foreign Minister Netumbo Nandi Ndaitwah.
The first batch of cheetah from Namibia will arrive in India on August 15.
Separately, India is also expected to get 12 cheetahs from South Africa, for which a draft agreement has already been signed, with a final one expected soon.
India in the past had Asiatic cheetahs but the species was officially declared extinct within the country by 1952.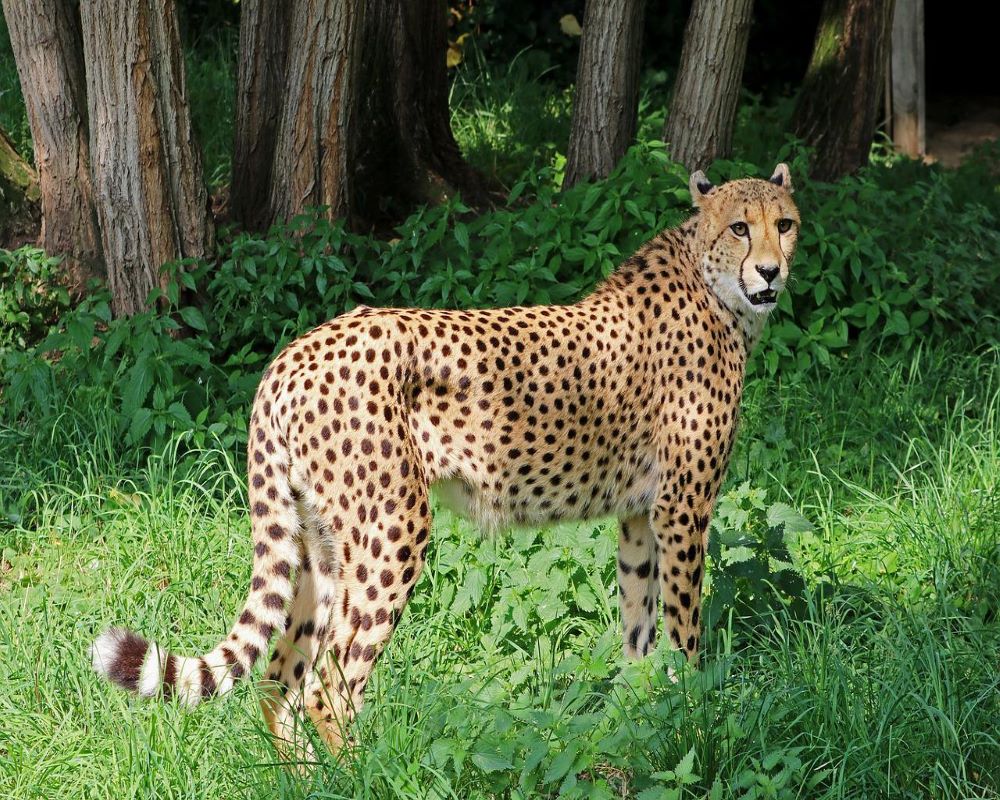 The efforts to reintroduce cheetahs started in 2020 after Supreme Court in its ruling said African cheetahs can be introduced in a "carefully chosen location" on an experimental basis.
"Happy to share that India has signed a historic MoU with Namibia to promote Wildlife Conservation and Sustainable Biodiversity Utilization. The MoU seeks to promote conservation and restoration of cheetah in their former range from which the species went extinct," Union Environment Minister Bhupender Yadav tweeted after the MoU was signed.
Happy to share that India has signed a historic MoU with Namibia to promote Wildlife Conservation and Sustainable Biodiversity Utilization. The MoU seeks to promote conservation and restoration of cheetah in their former range from which the species went extinct. pic.twitter.com/MNVyw8S2eQ

— Bhupender Yadav (@byadavbjp) July 20, 2022
"Cheetah as a flagship specie will lead to greater focus on the status of dry-open forest/savanna ecosystems and the need to restore and manage them. Cheetah reintroduction would also greatly enhance local community livelihoods through eco-tourism prospects in the long term.
"Completing 75 glorious years of Independence with restoring the fastest terrestrial flagship species, the cheetah, in India, will rekindle the ecological dynamics of the landscape."
Biodiversity conservation with a specific focus on conservation and restoration of cheetah in their former range areas from which they went extinct is one of the main thrust areas of the MoU, the Union Ministry of Environment said in a statement.
The scope of the MoU also covers sharing and exchange of expertise and capacities aimed at promoting cheetah conservation in two countries.
The two countries will also collaborate in areas of climate change, waste and wildlife management.
"Cheetah has a very special significance for the national conservation ethic and ethos. Bringing the cheetah back to India will have equally important conservation ramifications," the environment ministry said.
Cheetah restoration will be part of a prototype for the restoration of original cheetah habitats and their biodiversity, helping to stem the degradation and rapid loss of biodiversity.
Among large carnivores, conflict with human interests is lowest for cheetahs, as they are not a threat to humans and usually do not attack large livestock.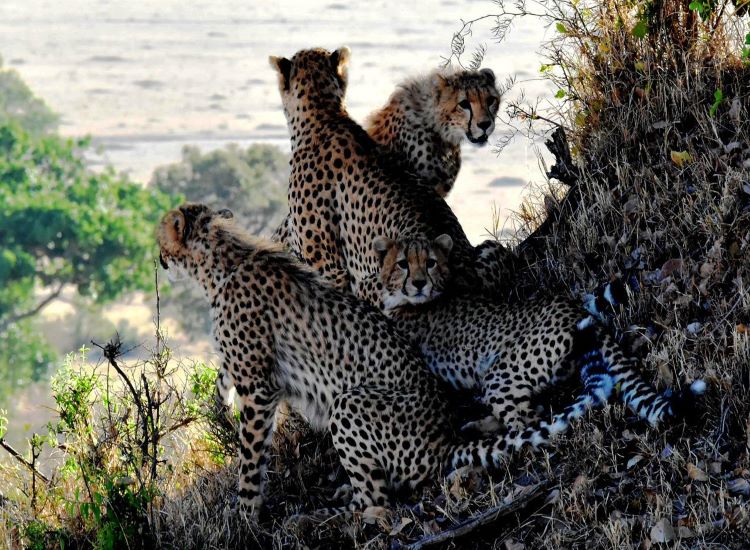 Bringing back a top predator restores historic evolutionary balance resulting in cascading effects on various levels of the ecosystem.
The main goal of Cheetah reintroduction project in India is to establish viable cheetah metapopulation in India that allows the Cheetah to perform its functional role as a top predator and provides space for the expansion of the big cat within its historical range thereby contributing to its global conservation efforts.
Out of the 10 sites surveyed between 2010 and 2012, Kuno National Park in the state of Madhya Pradesh was considered ready for receiving cheetah with the least management interventions since a lot of investments had been done in this Protected Area for reintroducing Asiatic lions, the ministry said.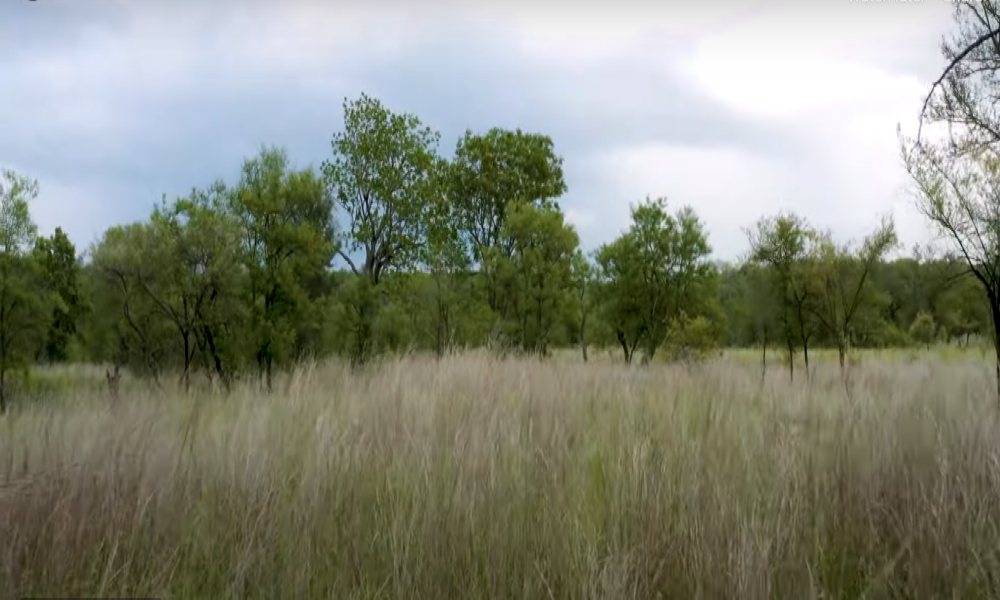 Kuno National Park, Madhya Pradesh (Image Credit: Video grab)
Cheetah presence locations from Southern Africa (South Africa, Namibia, Botswana and Zimbabwe) were used along with relevant eco-climatic covariates to model equivalent niche space in India using Maximum Entropy Models.
The analysis shows that the climatic niche of the cheetah from southern Africa exists in India with Kuno National Park having a high probability of cheetah habitat suitability.
The action plan for cheetah translocations in Kuno National Park has been developed in compliance with IUCN guidelines and considering site assessment and prey density, current cheetah carrying capacity of Kuno National Park, among other criteria.
While the current carrying capacity for Kuno National Park is a maximum of 21 cheetahs, once restored the larger landscape can hold about 36 cheetahs.
The carrying capacity can be further enhanced by including the remaining part of the Kuno Wildlife Division (1,280 sq km) through prey restoration.
Financial and administrative support to the cheetah reintroduction programme in India would be provided by MoEF&CC through NTCA.
Participation of Government and corporate agencies through Corporate Social Responsibility (CSR) would be encouraged for additional funding at the State and Central level.
The Wildlife Institute of India (WII), national and international carnivore/cheetah experts/agencies would provide technical and knowledge support to the programme.
The officials of the MoEF&CC, NTCA, WII, State Forest Departments would be sensitized to ensure the success of cheetah reintroduction in India, through capacity building programs in Cheetah conservation reserves of Africa. In addition, the Cheetah managers and biologists from Africa would be invited to impart training of Indian counterparts.
The Kuno National Park management will be responsible for monitoring which is essential for protection and management while a cheetah research team will monitor for research. Various outreach & awareness programmes will be conducted to encourage participation of local villagers.
Sarpanches (village head men), local leaders, teachers, social workers, religious figures and NGOs would be provided with a better stake in the conservation. Awareness programmes are also planned for schools, colleges and villages sensitizing people about the conservation and various schemes available with the forest department.
Public awareness campaigns are underway for the local communities with a local mascot named "Chintu Cheetah".
The Chief Minister of Madhya Pradesh has asked all state officials and elected members of the state assembly from the constituencies around Kuno National Park to disseminate information regarding the cheetah-human interface.