Health Insurance
Image Source: Shutterstock
Is Your Life Insurance Cover Adequate without Critical Illnesses Protection?
Life insurance plans are one of the most sought-after insurance products today. Given the rising risk of financial insecurity due to health issues and especially the COVID-19 outbreak, it makes complete sense to invest in the best life insurance policy for your family.
While buying life insurance, however, it is crucial that you first know about the various benefits and exclusions of life insurance plans. For instance, a pure term plan is an accessible life insurance policy as it offers a significant sum assured at a low premium. However, it does not provide any benefit if the insured individual survives the policy tenure. Similarly, there are other related information that you must gather before you buy life insurance.
In other words, you must take your time in reviewing and comparing different types of life insurance policies, before choosing the one that offers adequate coverage throughout life. You can also look into different rider options available to enhance your insurance coverage further. Riders provide additional benefits to help you make sure that you have the best life insurance policy coverage for your loved ones.
One of the more prominent riders you must consider adding to your life insurance policy is the critical illness rider. The rider benefits would help you pay off stay clear of any financial instability while dealing with the treatment costs of ailments such as cancer or kidney failures.
To help you understand the critical illness rider, here are a few points to consider –
How Does Critical Illness Rider Work?
By adding critical illness rider to your life insurance policy, you would receive an additional amount as a lump sum when diagnosed with life-threatening ailments such as cancer, stroke or heart attack.
A critical illness rider usually covers multiple health conditions, including cancer, cardiovascular conditions, kidney failures, and liver issues. It is thus, advisable to review the coverage details before adding the critical illness rider to your life insurance policy.
You can use the amount (as covered under the policy) to maintain the much-needed cash flow for your treatment, pay for recuperation expenses and take care of your daily expenses.
Benefits of Including Critical Illness Rider with Life Insurance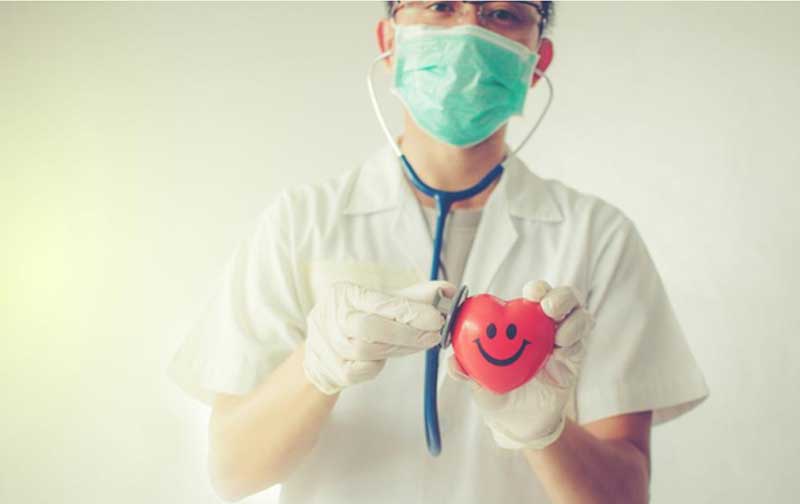 Image Source: Shutterstock
1. Income Replacement
When diagnosed with a critical illness, your treatment expenses and medical bills will mount up quickly. If you are the sole breadwinner of your family, the emotional and financial impact of your absence will take a toll on your loved ones. With the cost of critical illness treatment running into several lakhs of rupees, you will need all the support you can have, to opt for the best possible treatment and support your family during the ordeal.
Thus, you must be prepared to handle such situations in life by buying the best life insurance policy with a critical illness rider.
2. Insurance Premium Remains the Same
A common myth about critical illness riders is that once you are diagnosed with a life-threatening disease, your premium payable towards the life insurance policy increases because of the rider.
The truth; however, is that the benefits of a critical illness rider are available at an additional (yet nominal) premium payable. Yet the premium remains the same throughout the policy period once you have chosen the critical illness benefit while buying the best life insurance policy.
Furthermore, you can also look for the waiver of premium benefit in your life insurance policy undertaking, based on which the insurer waives off future premiums when you are diagnosed with a critical illness.
3. Higher Chances of Survival
Quite often, people suffering from critical illnesses like a chronic liver or lung disease are unable to get the necessary treatment because of financial constraints. The more you delay undergoing the treatment, the lesser chances you would have of surviving the illness.
By buying the best life insurance policy with critical illness rider, you amplify your chances of survival manifold. It is because you will receive immediate financial assistance from the insurer to undergo necessary treatment as soon as you are diagnosed with the ailment. It also eliminates the need to borrow loan from private lenders.
What More Should You Know About Critical Illness Rider?
1. You can avail of tax-saving benefits up to Rs 1.5 lakh under Section 80C of the Income Tax Act, by buying the best life insurance policy for your family. Besides, the sum assured received under the plan is tax-exempt under Section 10 (10D). It also means that adding critical illness rider to your life insurance policy can help avail of maximal tax savings.
2. In general, the critical illness rider does not have any minimum waiting period. It means you will receive the amount based on your policy undertaking, upon the first diagnosis of any critical illness. The process and terms of payouts may differ from one insurer to the other.