Mumbai COVID19
Wikimedia Commons
Mumbai registers zero COVID-19 deaths for first time since March 2020
Mumbai: Mumbai, the city which witnessed one of the deadliest outbreaks of the COVID-19, registered zero deaths due to the virus for the first time since March last year, officials said.
Mumbai recorded 367 new cases in the past 24 hours, as per data released by the Municipal Corporation of Greater Mumbai.
In the past 24 hours, 518 people recovered from the virus.
According to the Mumbai civic body, the last time the city reported zero deaths was on March 26, 2020, reports Hindustan Times.
Mumbai had witnessed a sharp rise in cases and deaths ever since the virus was detected in the country in March 2020.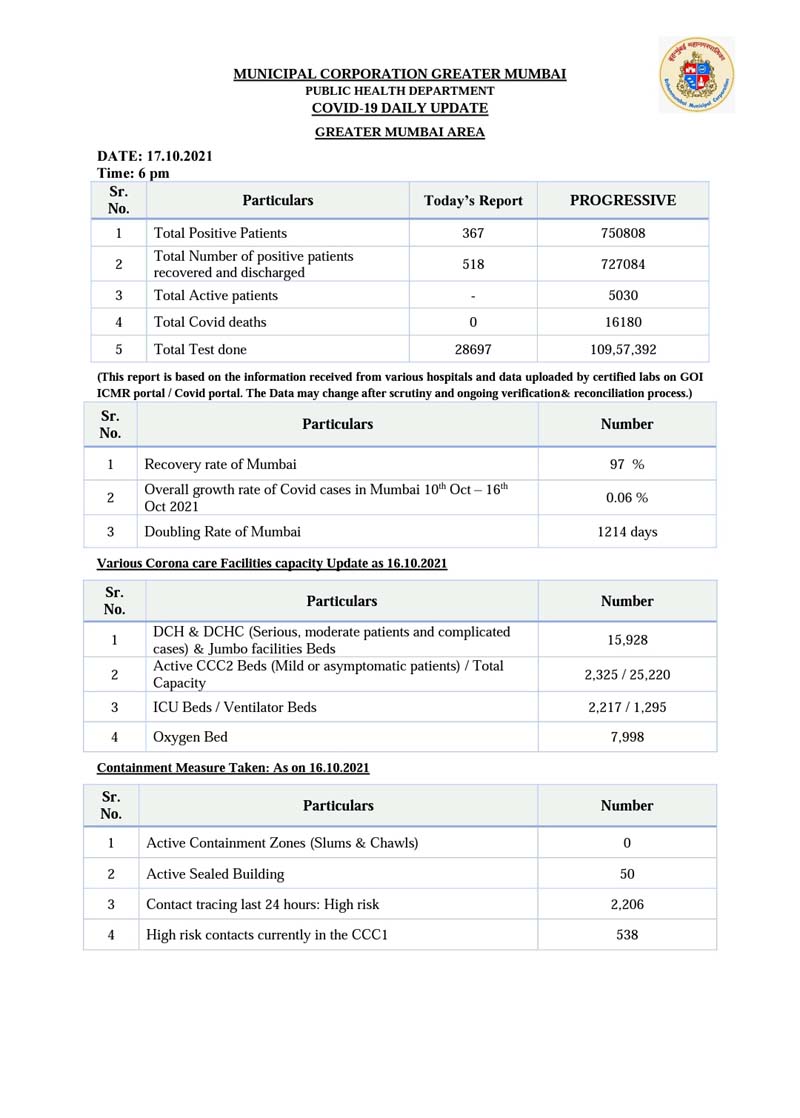 The recovery rate in the city now stands at 97 percent.
Positivity rate has now dipped to 1.27 percent.