Marine ecosystem at Tripureshwari Temple threatened after Diwali Mela
Udaipur/UNI: The Diwali Mela celebration has taken a toll on the ecosystem of the sacred Kalyan Sagar pond at the Tripureshwari temple in the Gomati district of Tripura, raising questions about the measures taken by the organisers to protect its marine life.
Merely a day after the conclusion of the three-day-long Diwali Mela, dead fishes and turtles were found floating in the pond located on the the eastern side of the temple.
According to a source of the Diwali Mela committee, the devotees at the Mela fed Muri (puffed rice) and biscuits to the fishes and tortoises in the Kalyan Sagar pond which turned the pond water acidic. Apparently, the solids in the pond reduced the ability of the water to hold oxygen, they said.
Every year, a mela (fair) is organised on Diwali in the open area adjacent to the Tripureswari temple. This year, a record number of people visited the temple during the fair from Oct 27 to Oct 29.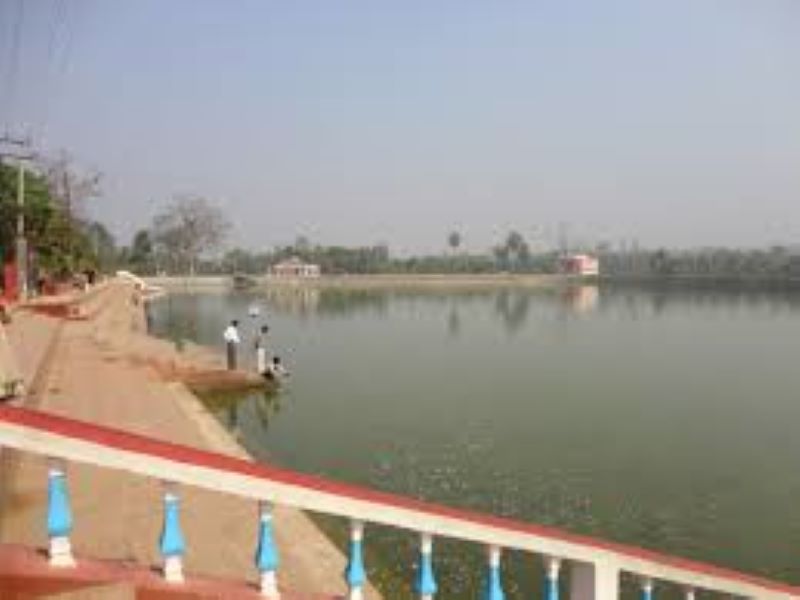 "The visitors, tourists, pilgrims and devotees throw plastic carry bags and plastic bottles into the lake. As a result, the bed of the lake is now full of polythene/plastics bags," said a Tripura State Pollution Control Board (TSPCB) source.
Following the reports, the District Magistrate on Tuesday ordered ban on feeding the animals in Kalyan Sagar and directed the members of disaster management to remove bits of muri, biscuits and other edibles from the pond.
Fisheries scientist have said installing a water aerator in the pond can increase the oxygen level in the pond water and may save the marine life.