Indpals22
Indian Plastics Federation to host Indplas'22 in Kolkata in November
Kolkata: Indian Plastics Federation on Thursday announced it will organize IndPlas'22 in Kolkata from Nov 25- 28, an event which is expected to support growth opportunities in plastic industry in Eastern India.
Speaking during the announcement event, Kolkata Mayor and state Urban Development Minister Firhad Hakim said there are oppurtunities in the plastic industry.
"There is a huge oppurtunity in this sector and we invite people who want to grab it," he said.
He said the issue of recession will never go away if people keep on saying about it.
Hakim also mentioned that from July 1 use of plastic bags which are below 75 microns in thickness will be banned in the state.
This is the ninth edition of the IndPlas'22 event which will be hosted in Biswa Bangla Mela Prangan in the city.
Sisir Jalan, President, Indplas'22, said: "The pandemic is almost over and the economy is now ready to bounce back."
He said the plastic industry is ready to transform itself to Industry 4.0 through automation and digitization.
"This is the time to expand our horizon," he said.
Pradip Nayyar, Chairman, Indplas'22, said: "The polymer industry has taken giant stride forward in spite of the pandemic."
"Common perception about plastic has now changed," he said.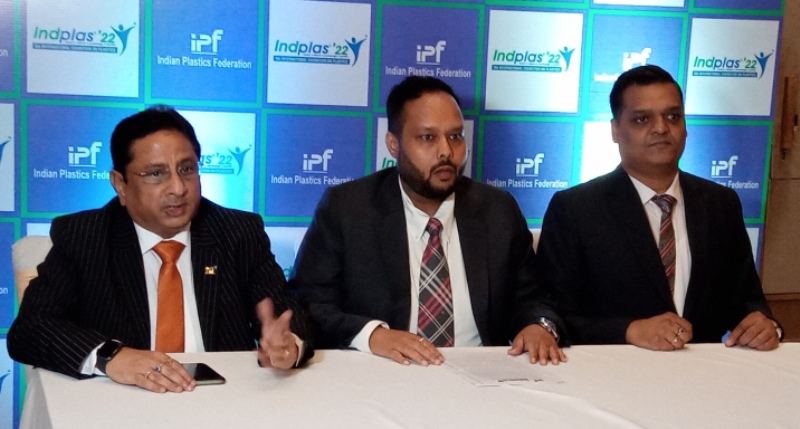 He said things like PPE Kit, disposable masks and syringes of vaccinations helped people at the time of COVID-19.
(Reporting by Supriyo Hazra, Images by Avishek Mitra/IBNS)