TABPS
Ayurvedic pet food is a reality: TABPS co-founder Brindha Prabhu GandhiKumar
IBNS Correspondent Nitin Waghela catches up with TABPS Co-Founder Brindha Prabhu GandhiKumar to delve into the hustle of sustaining a pet nutrient venture.
How did TABPS originate?
TABPS Pvt. Ltd, a Coimbatore-based pet startup, was born in 2021 with the motive to bring quality food products to all pet owners. The other two TABPS Co-Founders Arun Mukherjee and Soumya Malani, who are also my friends, had a similar line of thought.
All of us being pet lovers, we figured out an Ayurvedic twist to pet foods and found an exponential demand for it, which led us to believe that we could really provide pets with a lot of nutritious food.
How did you connect Ayurveda with pet food, which is mainly considered an alternative medicine system for human beings?
It's not a newly found concept as King Ashoka in 1463 BC started a veterinary hospital where ayurvedic treatment was undertaken.
There have also been a lot of case studies mentioning that a German Shepherd with a life span of six months, due to low blood count, after intaking Ashwagandha, an Ayurvedic ingredient, saw a rise in the blood count by 30 percent to 40 percent.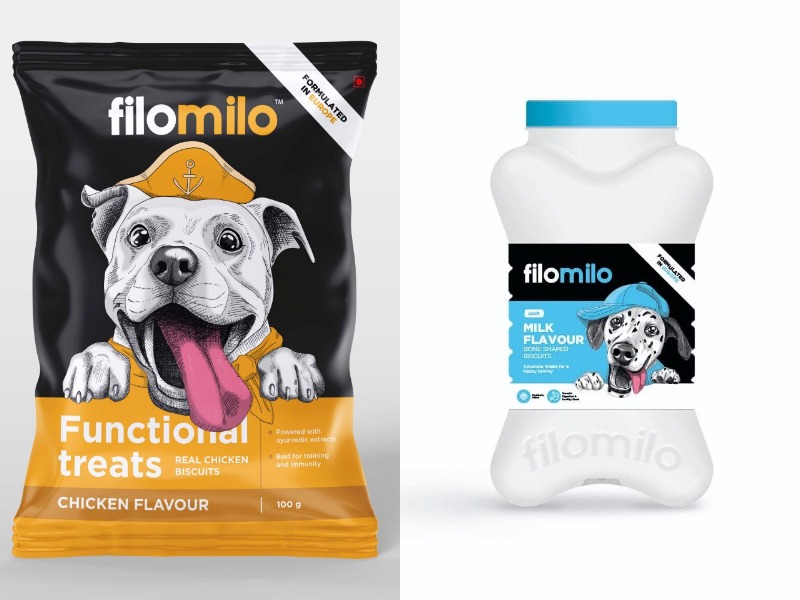 Is India missing the bigger picture when it comes to taking care of pets?
Earlier, only the upper class in India owned pets, but now everyone does. Even though the influx of pet owners has risen, the awareness regarding the correct nutrients required for a pet's growth and the antiseptic properties of Ayurveda is not there.
What is the future of the Indian pet sector and how does one go about funding their pet startup?
There are a lot of opportunities due to the presence of surplus raw materials in India, but things didn't look that bright when Covid19 disrupted the supply chain. The big-time players that import raw materials were severely affected too.
On the funding side, people are really looking forward to shoring up pet startups which indicates a positive sign.
Did your educational background act as a boon after assuming the role of a full-time entrepreneur?
My educational qualification lies in the field of Information Technology but my passion drove me towards engaging myself as an entrepreneur that focuses on bringing Ayurvedic and nutrition-rich pet foods. The motive again is to help all pet parents.
What roles do the other two co-founders play in buoying up this venture?
I am taking care of the operations and marketing side while Arun and Soumya are handling the financial and funding aspects of our business. We have a really compact team right now but as we go ahead it'll keep proliferating.