Advitiya Sharma
Quiz based learning platform Genius Teacher raises USD two million from Indian and US investors
Mumbai/IBNS: Quiz based learning platform, Genius Teacher, founded by Advitiya Sharma, has raised USD two million from Indian and US investors.
Often referred to as the Netflix of Education, Advitiya Sharma's Genius Teacher gets the backing of some of the best early-stage investors in India, including, Abhijit Bose (Whatsapp CEO, India), Kunal Shah (CEO, Cred), Sandeep Tandon (Co-Founder, Freecharge), Dhruv Agarwal (CEO, Proptiger), Justin Sway (CEO, Mmone online), Dan Lapus (Co-Founder, Cvent), Nimish Kampani (President, Let's Venture), Gaurav Gupta (ex-VP, Snapdeal), Bikram Bedi (ex-MD AWS India) and Farooq Adam (Co-Founder, Fynd).
The Angel round of USD two million has seen the participation of two institutional investors too, namely, Whiteboard Capital and VKG Ventures LLP, including 50 angel investors.
Advitiya Sharma was the co-founder of Housing.com.
According to the Genius Teacher platform, what distinguishes them from others is their use of strong interests like food, movies, sports, nature, and many more to make learning Maths, Science, English interesting.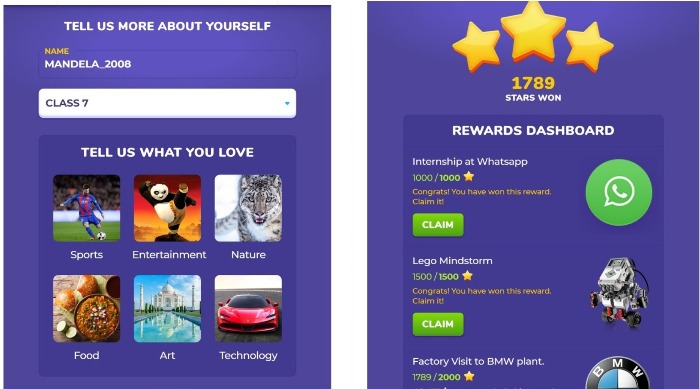 For example, a teacher may draw upon Usain Bolt's world record of 9.64 seconds to explain decimals.
Courses conducted by Genius Teacher are curriculum specific and the AI provides adaptive learning, while students can learn at their own pace.
Said Founder & CEO Advitiya Sharma, "Genius Teacher is all about transforming boring education to a learning adventure. We have a big vision to be the best quiz-based learning platform loved by millions of children in K-12."
"We will utilize our USD two million funds raised to create products for teachers and grow fast to million-plus students in the next 12 months," said Sharma.
Abhijit Bose, Whatsapp CEO, India, said "Learning content has failed to spark children's curiosity, the average time spent on even the most popular educational app in India today is only seventy one minutes. On the contrary, Genius Teacher clocks an average of 180 minutes. This fact is a testament to how engaging Genius Teacher is for students."
According to the company it now operates over 100 schools, through more than 2000 teachers, and over 70,000 paid students.
According to a report by RedSeer and Omidyar Network, edtech users - both paid and free unique users - in the K12 and post K-12 segment have seen an increase, with the user base doubling from 45 million to 90 million.
According to the report, online education offerings across Classes 1 to 12 are projected to increase 6.3 times by 2022, to create a $ 1.7 billion market.
Said Gaurav Gupta (ex VP Snapdeal, current VP Farfetch), Genius Teacher "stands a chance to revolutionize the exceptionally large and nascent EdTech market in India and globally."