EEMA Workshop
Event industry apex body EEMA organises workshop for stakeholders for holding safe programmes
New Delhi/IBNS: Event industry's apex body EEMA (Event and Entertainment Management Association) organized a simulated corporate event setup based on a proposed set of SOPs to be followed for holding of safe events in the pandemic situation.
With Unlock 4.0, the Union government has allowed opening of social, religious, cultural events in most parts of the country to resume with a maximum gathering capacity of 100 people effective from September 21, 2020.
EEMA held the live programme in Delhi, Kochi, Goa and Chandigarh for government officials, industry stakeholders and clients.
The event titled "India is an Event – We're ready for Safe Events", showcased a simulated corporate event setup displaying all necessary procedures and safety protocols so that stakeholders may understand the suggested protocols in a physical environment, experience the impact of the same and then further develop and adapt as per requirement from event to event.
EEMA had recently unveiled the proposed SOPs for conducting Safe Events through a digital event.
A Safe Events Workshops was also conducted by experts, which, according to the organizer, will enable industry stakeholders to get more information and details towards better event planning.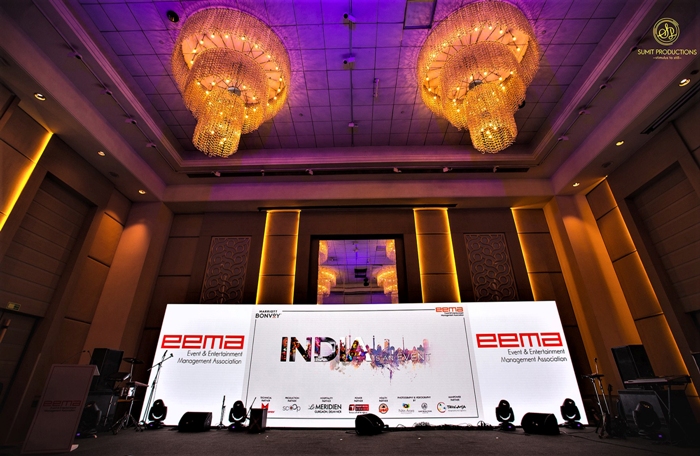 State Level associations – EMAK from Kerala and GEVA from Goa collaborated with EEMA to hold these events in their respective cities.
Roshan Abbas, President, EEMA said, "EEMA is in conversation with local administrative bodies to see if rules can be further relaxed post the 21st given that they are working with extensive safety protocols."
Siddhartha Chaturvedi, General Secretary, EEMA said "Through this simulated event experience we want to build confidence with the government as well as all the stakeholders to ensure all precautions are being followed for successful execution of these events and help them in every way possible to create a safe environment for organizing events."
"Executing, communicating, preparing and administering SOPs will be the differentiator between a successful, safe event versus one that just pretends to go through fine," said Chaturvedi.
Marriott Bonvoy partnered with EEMA as the hospitality partner by providing respective venues for this multi city event and ensured all protocols were being followed.
Shampa Dhali, Area Director National Sales, India, Marriott International, Inc. said, "Marriott welcomes EEMA's initiative in support of safe events SOPs unveiled for the industry. This is aligned to Marriott International's commitment to clean global programs as we welcome our guests back to our hotels around the world and committed to providing them with a safe environment that aligns with expert protocols on safety and hygiene."