Planning to Save Taxes? Here's How Term Plan Can Help
Earning money has never been easy, as it takes not only hard work but also intelligent planning and patience. That is why making money is nothing short of a game. This game is also beset with tax problems that take away a large portion of your hard-earned money.
However, just as playing a game allows you to learn how to protect yourself from obstructions, you must also learn tax-saving strategies to meet your financial goals successfully. Therefore, to get it right, you need to know about tax-saving instruments, especially how purchasing the best term insurance in Indiacan provide substantial term insurance benefits including tax savings up to Rs. 1.5 lakhs!
So, what is Term Insurance and How is itessential forTax Planning?
Simply put, term insurance is the purest type of life insurance. It offers financial security for your family at affordable rates. With the best term insurance in India, you get a significantlife coverage (i.e. guaranteed sum or sum assured) at a reasonably affordable premium rate. In case of the policyholder's demise during the policy term,the sum assuredgets paid to the dependents (nominee) as a compensation.
Even though tax benefits should not be the primary driver for purchasing term insurance, it is certainly agreeable that it is an important tax-saving device. Under the Indian tax regulations, both the premiums paidand the death benefits provided by the best term insurance in Indiaare exempted.
What Is the difference between term insurance and endowment plans – concerning tax savings?
Term insurance facilitates protection against income loss, secures the financial future of your family and provides higher risk coverage for a relatively lesser premium. Whereas endowment plans and ULIPs, support you to build a corpus and as an additional aid also offers risk cover.
Although, in the case of ULIP, the risk cover does not surpass the maturity sum assured or fund value. It is crucial to understand that the requirements for each of these insurance plans are distinct. Therefore, you need to list your financial and tax-saving goals carefully before you invest in any insurance plan.
What tax benefits do the best term insurance plan in India provide?
If you are planning to save on taxes, you can compare the available best term insurance in India and purchase one that suits your requirements and offers substantial tax benefits. The best term insurance plan in India provides the following tax benefits, take a look:
1. Benefits Under Section 80C
Under Section 80C of the Income Tax Act of India, term insurance policies offer tax exemptions on premiums paid. Also, when you buy the best term insurance in Indiaand opt for additional riders such as critical illnesses cover, you can avail extra tax benefits under Section 80D.
Besides, any insurance policy issued on/or after 1stApril 2012, is eligible for a tax deduction which is limited to 10% of the total sum assured (the guaranteed amount). Nevertheless, if an individual suffers from any ailment statedunder Section 80DDB, or endures disability as stated under Section 80U, then the tax deduction limit increases from 10% to 15%.Get the best of financial security and tax-savings by investing in the best term insurance plan in India and utilize your savings to the fullest.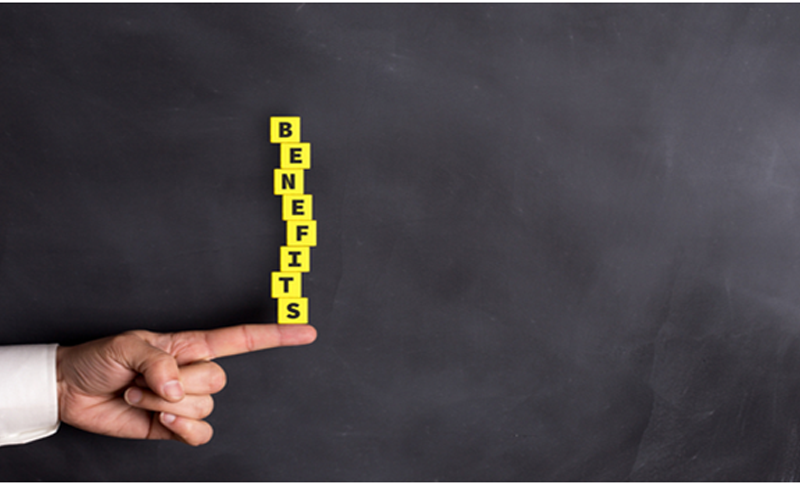 2. Benefits Under Section 10 (10D)
Apart from tax-savingson premiums paid, under Section 10 (10D) of the Income-tax act, you can also save taxes on returns (the sum assured when received by your family). Under the provisions of this section, the death benefit or the sum assuredis tax-free. The tax-exemptions that the nominee (dependent) receives does not have an upper limit.
Section 10 (10D)states that during the policy termif anypremium payableexceeds 20% of sum assured – thematurity amount (if any) will be taxable.However, this situationis rare when you consider term plans as our tax saving instruments as the sum assured is usually much higher compared to the annual premiums paid.
You can consult with a tax expert advisor and make an educated decision as the benefits, subsidies or allowancesvary. As a recommendation, it is suggested to have a diverse investment portfolio as it not only enables optimal savings and investments but also neutralizes any market risks and offers extra security.
Save On Taxes with The Best Term Insurance In India
Anyone can make a mistake, and it is only natural. However, committing a financial error often comes back to bite you when you least expect it. One of the most common financial errorthat you can make is to miscalculate your insurance needs and overlook purchasing a risk cover in a rush to make last-minute tax-saving investments.
Wealth demands determination but also effective planning. Now that you know about the different tax saving opportunities a term plan offers, you can create a robust investment portfolio for yourself. You can compare various term plans to get the best term insurance in India for your family. These plans also help you enjoy benefits, especially when it comes to tax-saving investments – these plans support you to save more money.