Merlin Group provides food and essentials to people below poverty line during Covid 19 lockdown
Kolkata/IBNS: I Am Kolkata, a CSR arm of Merlin Group, a real estate company, has extended its support to provide meals to a large number of people living below the poverty line who are finding it difficult to procure food owing to lockdown implemented to contain the Covid-19 pandemic.
I Am Kolkata from Merlin Group has reached out to slum dwellers and daily wage earners across different parts of Kolkata, its suburbs and Howrah with essential food grains comprising rice, pulse, potatoes as well as health and hygiene items, including sanitizer, soap and shampoos.
In collbaoration with the local administration, the organisation said that it reached out to over 5,000 families with 40,000 kg of essential food items like rice, pulse, potatoes at various locations like Tangra, Behala, Rajarhat, Jawgacha, Gopalpur area, Howrah, Pakuria, and Domjur.
The CSR arm is also taking care of about 100 migrant construction workers stuck across different project sites of Merlin Group with food grains and cooking facilties.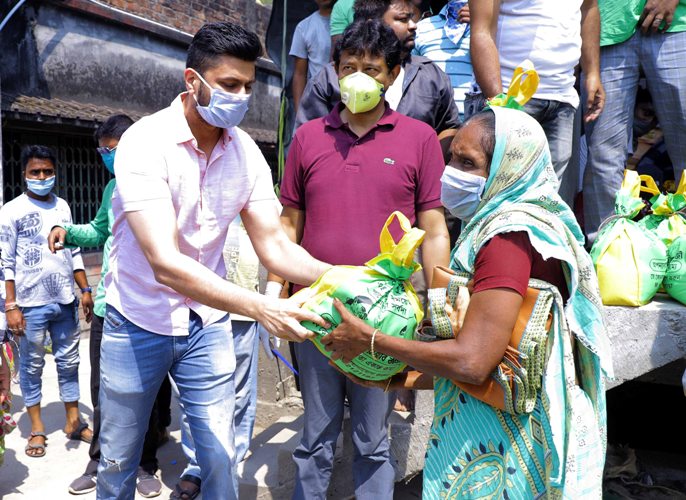 Speaking on the grim situation, Saket Mohta, Founder of I Am Kolkata and Managing Director of Merlin Group, said, "The outbreak of Corona virus has forced us to be at home to stay safe. But the poor people like daily wage earners and slum dwellers and our migrant workers are finding it very difficult to earn their two square meals. Hence we contributed in a small way to reach out to them and help them. We will feel happy if our humble contribution can bring smile to their face. This is just the beginning and we will put our earnest effort to reach out to more people."